Upcoming, current and past Exhibitions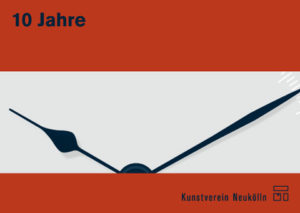 I'm happy to share the next upcoming group exhibition
"10 Jahre" at Kunstverein Neukölln.
The opening is on Friday 15th of December 2017,
starting at 19:30 hrs. More information you can find here:
I would be superhappy if you can come along.
And please bring a friend or 10 🙂
Peace!
---
PAST EVENTS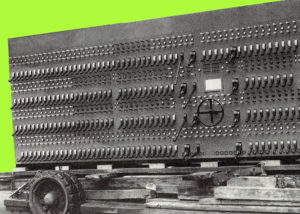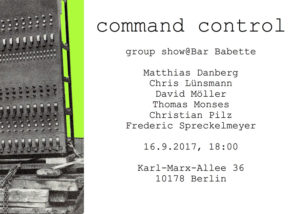 I'm very excited to announce this upcoming group exhibition at the Bar Babette, together with fellow artists:
Matthias Danberg, Chris Lünsmann, David Möller, Christian Pilz and Frederic Spreckelmeyer
This exhibition is solely up for one day, so don't miss it!
During 2017 I will be part of the group exhibition "Arme Sammler" initiated and organised by Andreas A. Koch and Dr. Peter Funken.
The exhibition will travel to three different stations, and the first one is:
Kunstverein Ruhr, Essen 18.03. – 07.05.2017
Opening: 18th of March, from 18 hrs
More information you can find here.
The next station will be:
Kunsthalle Kühlungsborn 20.05. – 02.07.2017.
The opening reception will be on 20th of May, from 15hrs
More details are here.
And the last one:
Weltecho, Chemnitz 28.08. – 29.09.2017
I'm very pleased and happy to be part of the the art auction / exhibition "Dead Darlings" in Amsterdam after a long time.
Dead Darlings is an anonymous auction series that, by tradition, introduces all lots by title only. The contributing artists are listed, but the connection between the works and their makers is not revealed until after the sale.
The auction takes place on 11th of June in the FOAM in Amsterdam, starting at 15:00 o' clock
Look also here for more information:
FOAM Amsterdam / Dead Darlings
In the framework of "Neuköllner Produktion – Offene Ateliers" I will open the doors of my studio on 14th and 15th of January.
Opening hours: both days from 15-20hrs.
Address: Boddinstr. 4, HH 2nd floor, 12053 Berlin
You can find also details HERE.
b 
Stadtlandschaften – Stadtansichten
A duo exhibition together with Hyeja Kim at HiKK in Aurach, from 10.07.2016 till 31.07.2016
Opening: 09.07.2016 from 15hrs
Visit this LINK for more information.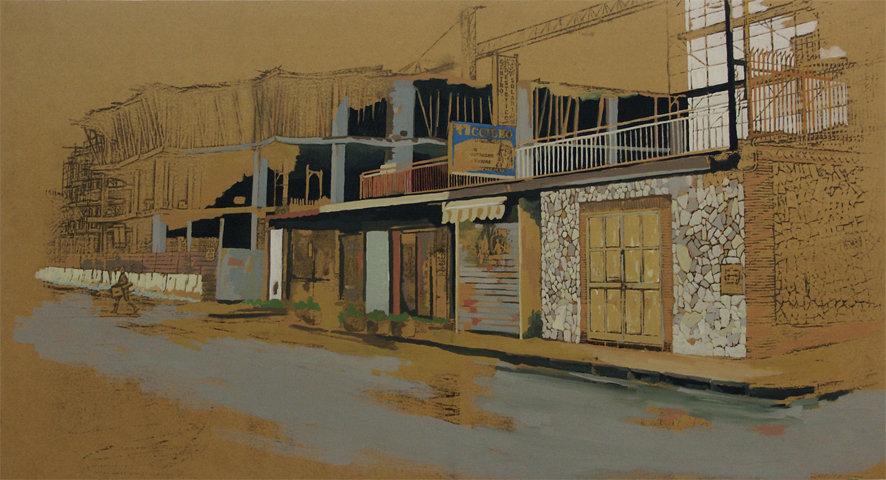 KONSTRUKTION – SPEKULATION
A group exhibition curated by myself showing 7 Berlin based painters in the Zwitschermaschine, Berlin.
Céline Adamo, David Möller, Enrico Niemann, Stefan Schwarzmüller, Frederic Spreckelmeyer, Elmar Zimmermann
Opening: 20.05.2016 from 19hrs
Check the flyers for more details.
Curator-guided tour, video-screening and panel discussion of videos created by students from the Freie Universität Berlin (FU) and the Evangelische Universität Berlin during a seminar led by me during the first half-year in 2015.
The screening will be on 24th of January 2016, 14 hrs at the Dokumentationszentrum NS-Zwangsarbeit in Berlin-Schöneweide.
Curator-guided tour: Isabel Panek
Comment: Ingolf Seidel
Panel discussion: Alisa Warnecke, Rabea Zeller, Thomas Monses
Moderation: Isabel Panek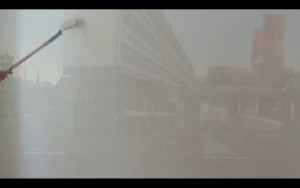 A solo exhibition of my recent paintings.
The Vernissage is on Friday 18th of September from 19hrs with live sound building from pleines & liebold (noisecanteen) from 21:30hrs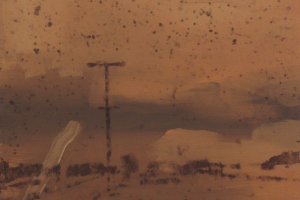 – Duoexhibition with Maki Shimizu – Osterburg, Groothusen
– Parallax Art Fair – Chelsea Town Hall, London
– Erinnerung im Berliner Stadtraum – A video project, at Kalkscheune Berlin
Weiterreichung im Kunstraum t27
A group exhibition of 28 artists presenting a variety of re-printed works of other artists.
Vernissage is on Friday 6th of March 2015 at 19:30 hrs.
Participating Artists:
Alice Baillaud · Susann Dietrich · Zuzanna Dyrda · Anna Fiegen · Rajan Fulari · Grzegorz Gajos · Andreas Haltermann · Magdalena Hlawacz · Aleksandra Janik ·Heehyun Jeong · Jakob Kirchheim · Jochen Köhn · Marta Kubiak · Friederike Linssen · Carmen McPherson · Thomas Monses · Adrian Mudder · Isolde Ott ·Deborah S. Phillips · Gabriele Regiert · Dimple B. Shah · Maki Shimizu · Gabija Vidrinskaite · Oliver Voigt · Akiko Wakayama · Michaela Winter ·Matthias Jun Wilhelm · beate maria wörz
Read here for more Information: Kunstraum t27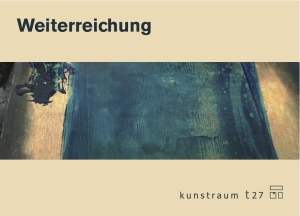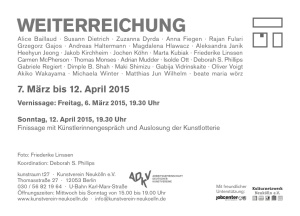 Zeitzonen – Galerie Zwitschermaschine, Berlin
A photography exhibition with: Ernst Wilhelm Grüter, Ulrich Grüter, Thomas Monses
The opening is on Friday, 20th of March, starting at 19 hrs.
Past Exhibitions:
Port of Art – at Sur la Montagne
The opening is on 10th of December 2014 at 17:30 hrs.
For more info visit: https://www.port-of-art.com/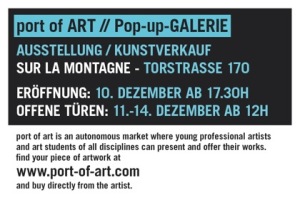 PLATTENSPIEL in der Zwitschermaschine
A duo exhibition together with Maki Shimizu from 27th of September till 5th of October 2014.
Vernissage: 26.09.2014, 19hrs
Click on the logo below for detailed information.
OVERGROUND in the Weekend Gallery
Vernissage: 29.08.2014 19hrs
(click image for details)